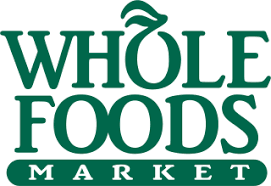 Whole Foods
If you're looking to buy postage stamps and you find it inconvenient to buy them from the post office, grocery stores also have postal stamps that you can choose from easily while shopping for your groceries. Whole Foods is among the grocery stores that provide the option of purchasing stamps along with their extensive line of products that includes all kinds of foods as well miscellaneous goods.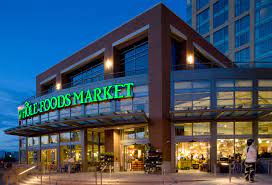 A Look At Whole Foods' History
The supermarket company has made big strides since its inception, however the chain had quite a humble beginning, which had the partner owners of the company John Mackey and Renee Lawson kicked out of their own homes.
They started off with borrowing the capital to open a store marketed as a natural foods store. Shortly into it though, they were discovered to be storing the food at their own apartment from which they got evicted due to this reason. Mackey and Lawson were determined and started to live at the store with unfavorable conditions. After a while their belief in their dream paid off as the store started to take off.
It started off as a vegetarian store called SaferWay in 1978 in Austin, Texas. The Whole Foods store came into being when SaferWay merged with Clarksville Natural Grocer as they had aligning visions for their stores. By then they had also started selling meat.
Whole Foods Market started its expansion in 1984, out to Dallas and Houston and then to California as well. Eventually Whole Foods came to a total number of 467 stores by 2017. This number also includes their international stores in the UK and Canada.
Ideology Behind Whole Foods
What Whole Foods really wanted was to bring a certain standard to the food that we consume. They offered organic and natural foods free from preservatives, artificial components and sweeteners. Whole Foods provided fresh products that were focused on their consumers' health. They also made an "Unacceptable Foods Ingredients" list in which they list down all the ingredients that are not allowed for sale at the store.
Stamps Available At Whole Foods
The reputed supermarket does indeed sell stamps for their customers to purchase. Whole Foods has several locations all across the country.
Whole Foods offers a booklet of 20 stamps, of which you can get as many as you want. These booklets are available at the checkout counter. If you are unable to locate them at the checkout counter, you can find help from their customer service desk. Feel free to use our Location Tool to search for Whole Foods stores near you!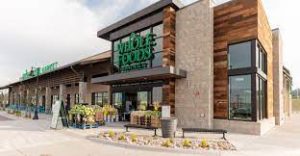 Search for STAMPS at Whole Foods
Customer service: 1 (844) 936-8255