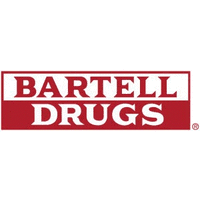 Bartell Drugs

There is something special about being able to visit your local pharmacy to grab essential products. It makes it even better when your local pharmacy carries a wide variety of products you need. Bartell Drugs has been proudly serving customers in the Seattle area for many years.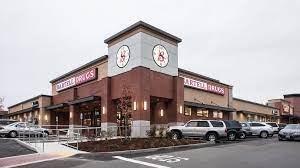 About Bartell Drugs
Bartell Drugs got its start in 1890 when it was founded by George H. Bartell, Sr. in Seattle. Over the years, they have opened stores in several locations, but a Bartell was always at the helm of the company as CEO until recently when it was sold to Rite-Aid in 2019.
Today, their stores can be found throughout Puget Sound in the Seattle area.  They pride themselves on offering over 150 local brands as well as establishing charity programs that give back to the community. In addition to their list of services, they also offer travel consultations, immunizations, and health screenings. In 2020, they raised over $250,000 for children and their families as the headed back to school.
If you are looking at where to buy stamps then Bartell Drugs can help.
Stamps At Bartell Drugs
You can find stamps at most locations of Bartell Drugs. If you are new to the area or if you want to know if your the nearest Bartell Drugs location has stamps then our website can also aid you with that. It is possible that not all locations will have stamps.
Locating Stamps At Bartell Drugs
You will usually find stamps by speaking with a cashier. They are usually kept in their register drawer and so if you just need to purchase stamps from Bartell Drugs then it won't take you much time. All you have to do is go inside and inform the cashier that you want stamps.
Variety Of Stamps At Bartell Drugs

The only option for stamps at Bartell Drugs is a book of 20 USPS Forever stamps. This is useful for mailing basic types of letters and packages.
They do not sell individual stamps. However, some stores may sell single stamps if you request them but that is highly unlikely, and you will have to ask the store if they can do that for you.
How To Find The Nearest Bartell Drugs Near You That Sells Stamps
If you are wondering where to buy stamps and don't want your trip to get wasted then know beforehand the nearest Bartell Drugs location that sells stamps. You can do this by entering your location on our website and it will come up with a list of branches near you that sells stamps! It's as easy as that!
Apart from stamps, you will have access to normal pharmacy options such as filling and refilling prescriptions, groceries, and other essentials. Bartell Drugs is the place for all your needs including stamps!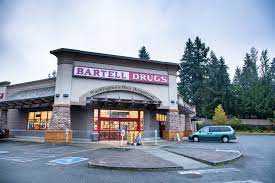 Find STAMPS at Bartell Drugs
Customer service: 1 (877) 227-8355